Retix C – exfoliating treatment
A treatment for the skin with a significant decrease in skin firmness. It is a unique treatment based on retinol, vitamin C and antioxidants, which works well in numerous skin problems. It can be used in the case of discoloration, wrinkles, problems with skin elasticity, as well as in the case of acne and problems with dull, tired skin.
The treatment works on the skin by exfoliating the old, dead epidermis and stimulating regenerative processes. The skin is smooth, firm and radiant.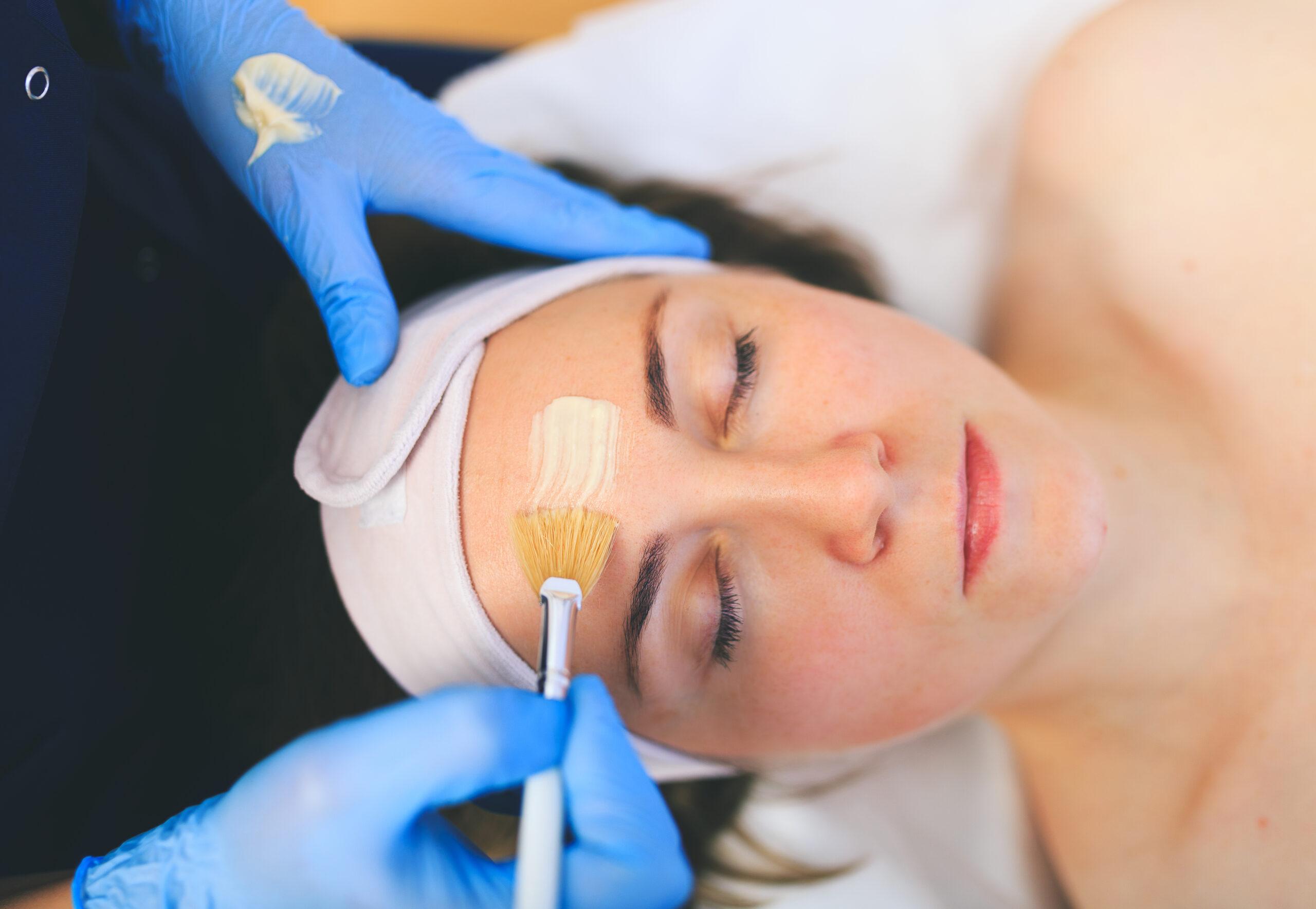 Retix C contains such active ingredients as: retinol (4%), vitamin C (8%), antioxidants (30%). The combination of these substances means that the treatment not only removes dead epidermis but also stimulates collagen fibers to regenerate, renews, firms, moisturizes, and refreshes the skin.
The treatment begins with applying a special ampoule to the skin. A mask containing pure retinol is then applied. The patient cleans it herself at home after about 4-8 hours. After 2-3 days the epidermis peeling begins, which passes after about 3 days.
It is worth planning the treatment in such a way that the exfoliation process does not interfere with important outputs, because at this time the skin may look unattractive. During the treatment, treatments are repeated approximately every 3-4 weeks. After the treatment, there may be a burning sensation, erythema, peeling of the skin, and a general feeling of irritation. These symptoms usually appear 2–3 days after the procedure and disappear after a few days.
Treat the skin very gently after the treatments. You should use moisturizing and soothing creams and wash your face with delicate cosmetics or with water only. You must not rub your face (e.g. when drying it with a towel), peel it or peel off peeling skin. Creams with SPF 50+ filter should be used for another month after the end of the treatment.
Retix C treatments address a number of skin defects by removing dead epidermis, which leads to tissue renewal. They reduce wrinkles, acne, discoloration, contribute to intensive regeneration, thanks to which the skin is smoothed, refreshed and brightened.
Price: 250 PLN
Time: 45 min