It is a mechanical removal of unnecessary hair by pulling it out.
Lycon wax is used for depilation in our salon. It is based on natural ingredients, incl. aromatherapy oils and resins.
Lycon waxes are products containing a blend of the highest quality natural ingredients, gentle to the skin, ensuring its softness and silky smoothness. The aromatic oils contained in them provide nutrients and soothe the senses.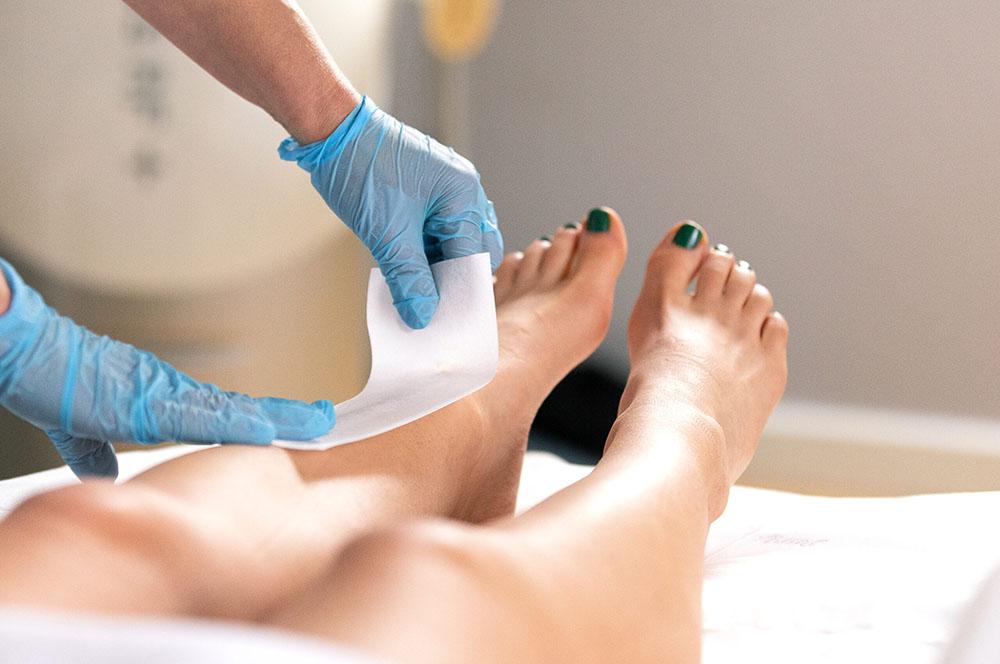 We recommend two epilation systems: Lycon Hot Wax and Lycon Strip Wax.
Lycon Hot Wax – epilation with a stainless hard wax. These are innovative hard waxes that remove hairs up to 1 mm long. Due to their delicacy and soothing properties, these waxes are recommended for depilation of particularly sensitive parts of the body: face, bikini and armpits.
The use of waxes from the Hot Wax group is inextricably linked with the application of Pre Waxing Oil – a unique olive that protects the skin against injuries.
Lycon Hot Wax is a unique hard wax designed for a thin application. It is reliable for efficient epilation due to the quick setting of the product. Thanks to high shrinkage, it allows you to remove hard, stubborn hair or delicate fluff. It is unrivaled in epilation of short, thick regrowths of up to 1 mm long.
Lycon Strip Wax – depilation with a soft wax using epilation strips. These are soft waxes designed to remove hairs from 2 mm in length. They are mainly used for depilation of large parts of the body: legs, arms and back.
Price:   40–150 PLN
Time:    10–90 min