A treatment especially recommended for skin with an indication for chemical peeling with a low pain threshold. Salicylic CA Bright Peel reduces the effects of exogenous skin aging, improves the loss of elasticity and tension. It perfectly copes with acne of adulthood, rosacea and oily skin. It also fights sun discoloration, hormonal discoloration, acne discoloration and melasma.
Salicylic CA Bright Peel is the first professional therapeutic program that is an alternative to strong exfoliation treatments, such as TCA, Jessner's fluid or highly concentrated salicylic acid, it solves skin problems and at the same time has a strong exfoliation effect.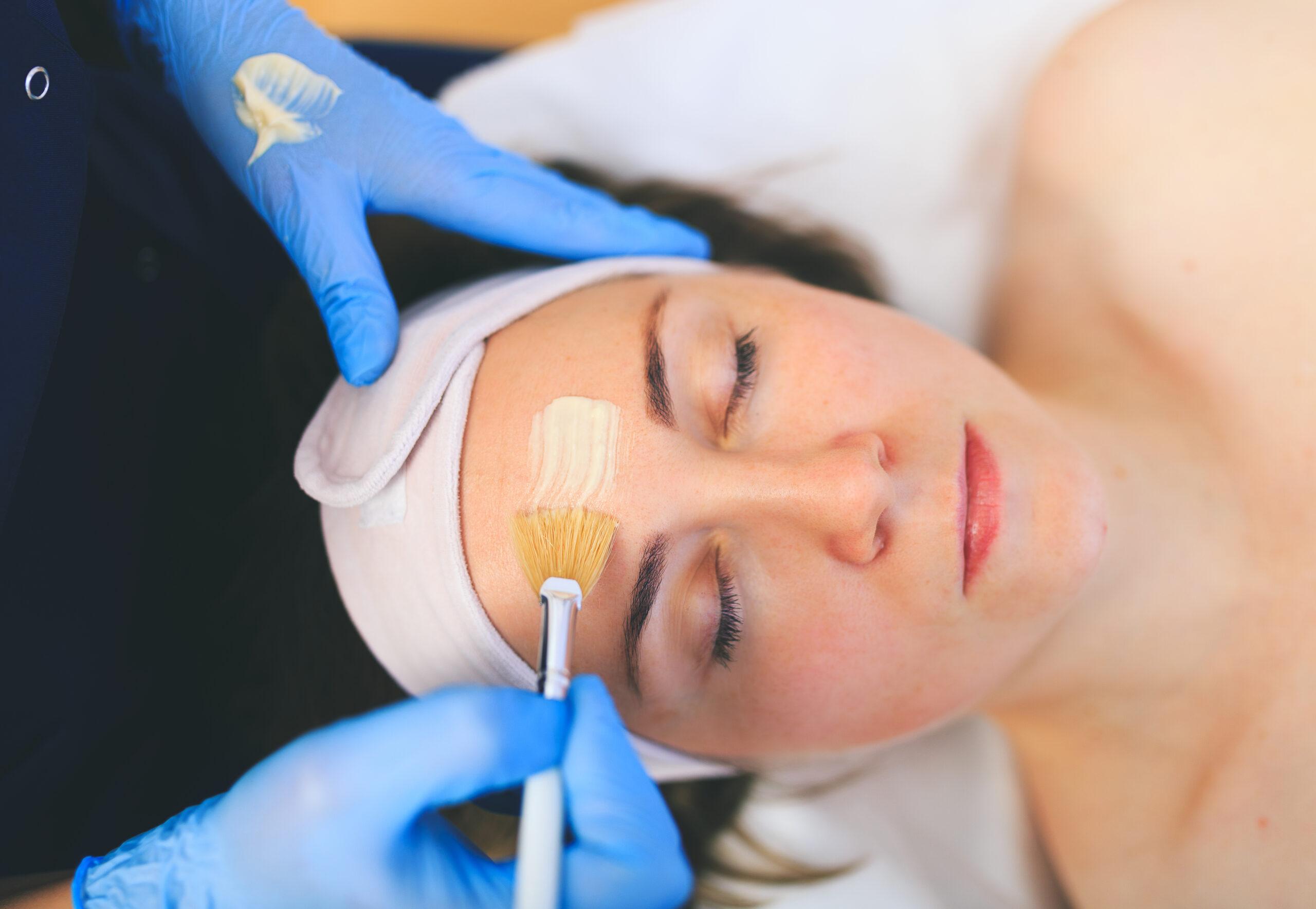 The effectiveness comparable to strong chemical peels has been achieved through a synergistic combination of salicylic acid (20%) with L-ascorbic acid (15%) and retinoids of plant and biological origin. The phenomenon of the treatment is the addition of the peptide – Skinasensyl ™ (2%) to the formula of salicylic acid. It is a tetrapeptide based on an innovative mechanism of action, dedicated primarily to neurosensitive skin (very sensitive to external stimuli). It reduces the release of pro-inflammatory neuromediators, making the treatment very comfortable for neurosensitive skin.
After the treatment, the skin begins to exfoliate from the second day after the treatment, the exfoliation is moderate to intense. The post-treatment result is the improvement of the skin structure, reduction of seborrhea, narrowing of the sebaceous follicles, brightening of deep post-inflammatory, sun-related and hormonal discoloration, and a significant reduction in the occurrence of acne lesions.
Price:   230 PLN
Time:    45 min