Exfoliates, oxygenates, strengthens collagen production; is a controlled micropeeling. It is a recommended solution for people who struggle with blackheads, acne, milia, enlarged pores, scars, hyperpigmentation, keratosis abnormalities, with the first signs of aging, but also stretch marks and cellulite.
It is a mechanical exfoliation of the epidermis with the help of abrasive heads covered with a diamond layer together with a pump that sucks callous epidermis. The results are visible immediately after the procedure. Thanks to the control over the degree of mechanical abrasion of dead epidermis, diamond microdermabrasion allows to obtain the desired effect, taking into account the individual needs of the skin.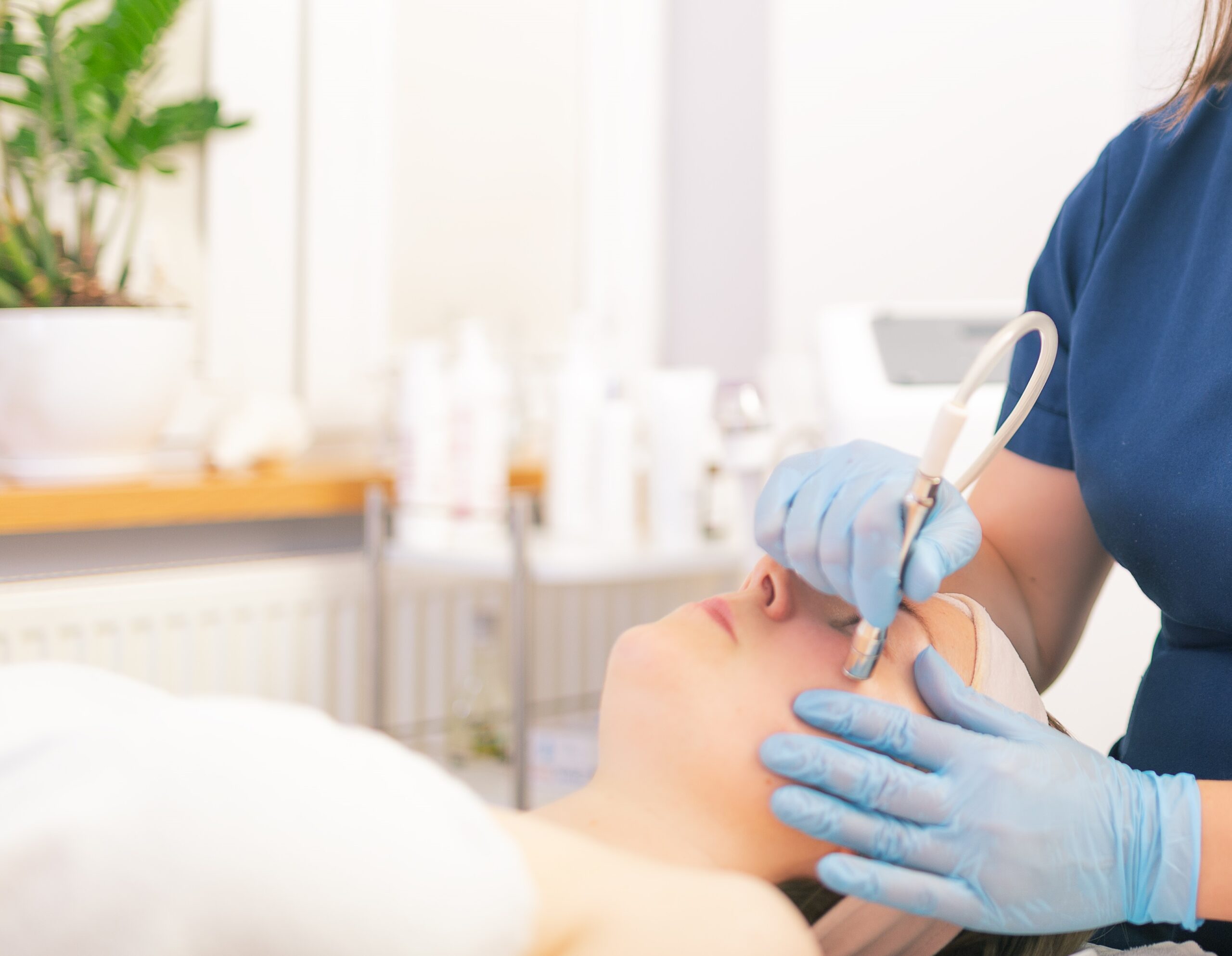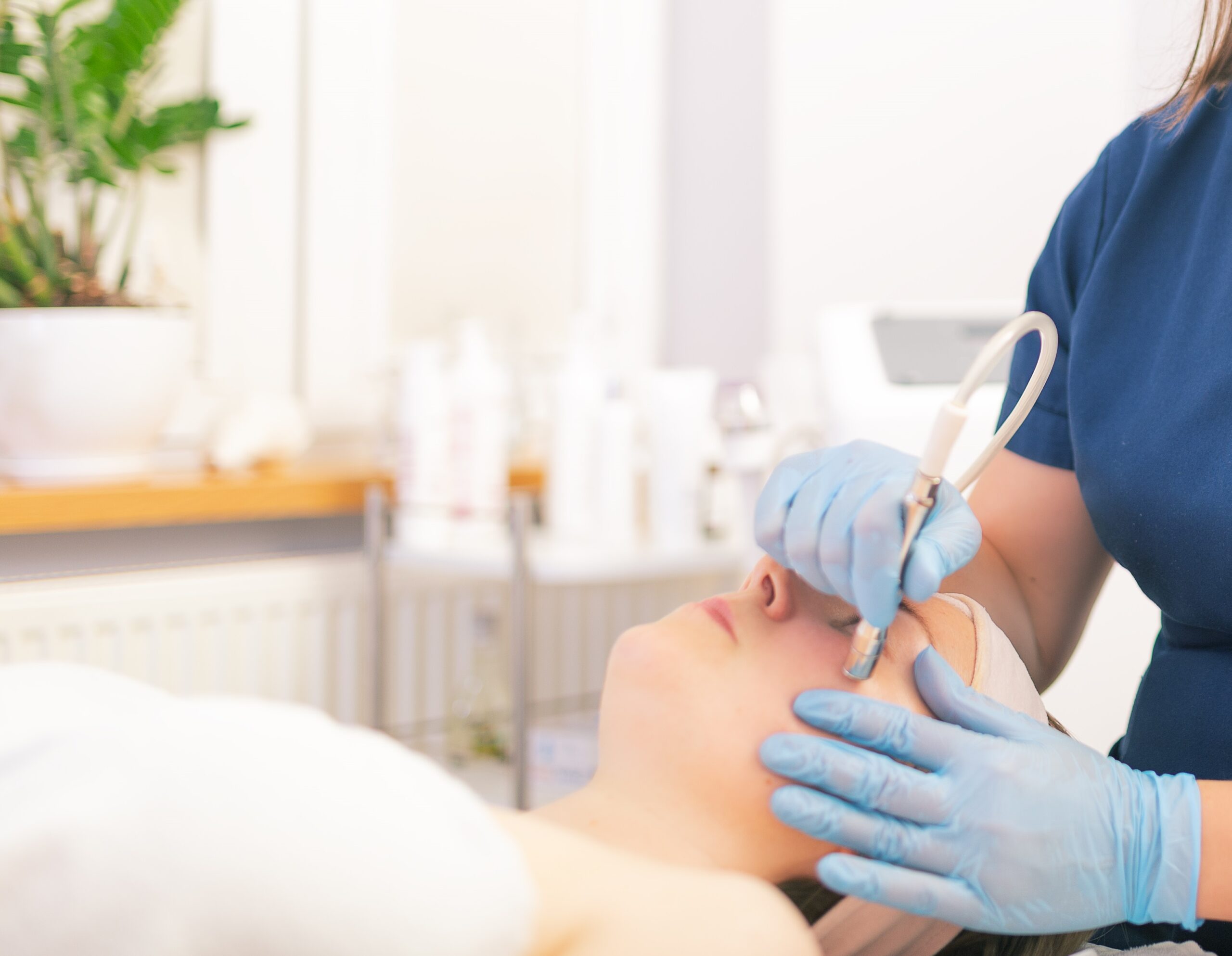 Additionally, by removing the surface layers of the skin, the production of collagen and elastin is stimulated and the growth of new tissue is naturally stimulated. The skin becomes radiant, smooth, fresh and supple. Deep microdermabrasion reduces numerous scars and stretch marks, reduces and often even completely eliminates fine lines and pores. It is available with a mask, serum, and cream.
Additionally, the treatment can be enriched with a massage or used as an addition to another treatment.
Before the treatment, the face must be cleaned of makeup, creams and impurities. The cosmetologist wipes the client's face to degrease the outer layer of the skin. The head of the microdermabrasion device has a vacuum tip that sucks up the abraded epidermis and used crystals. The head also slightly raises the part of the skin to be cleaned, so that the abrasion is more thorough. The cosmetologist can control the depth of cleansing, with sensitive skin the power of the crystal stream can be reduced.
Price:   190–220 PLN
Time:    60–75 min