Facial pigmentation treatment
Intended for people with skin with discoloration. The BB GLOW SKIN treatment is the introduction of a serum to permanently illuminate the skin and mask its imperfections through microneedle mesotherapy.
It is a revolutionary treatment of subtle skin pigmentation using the innovative BB Glow ampoules, which brightens and smoothes its color, while camouflaging discoloration, acne changes and melasma. The treatment can be performed on the skin of the face, around the eyes, neck, cleavage, and also on the skin of the hands.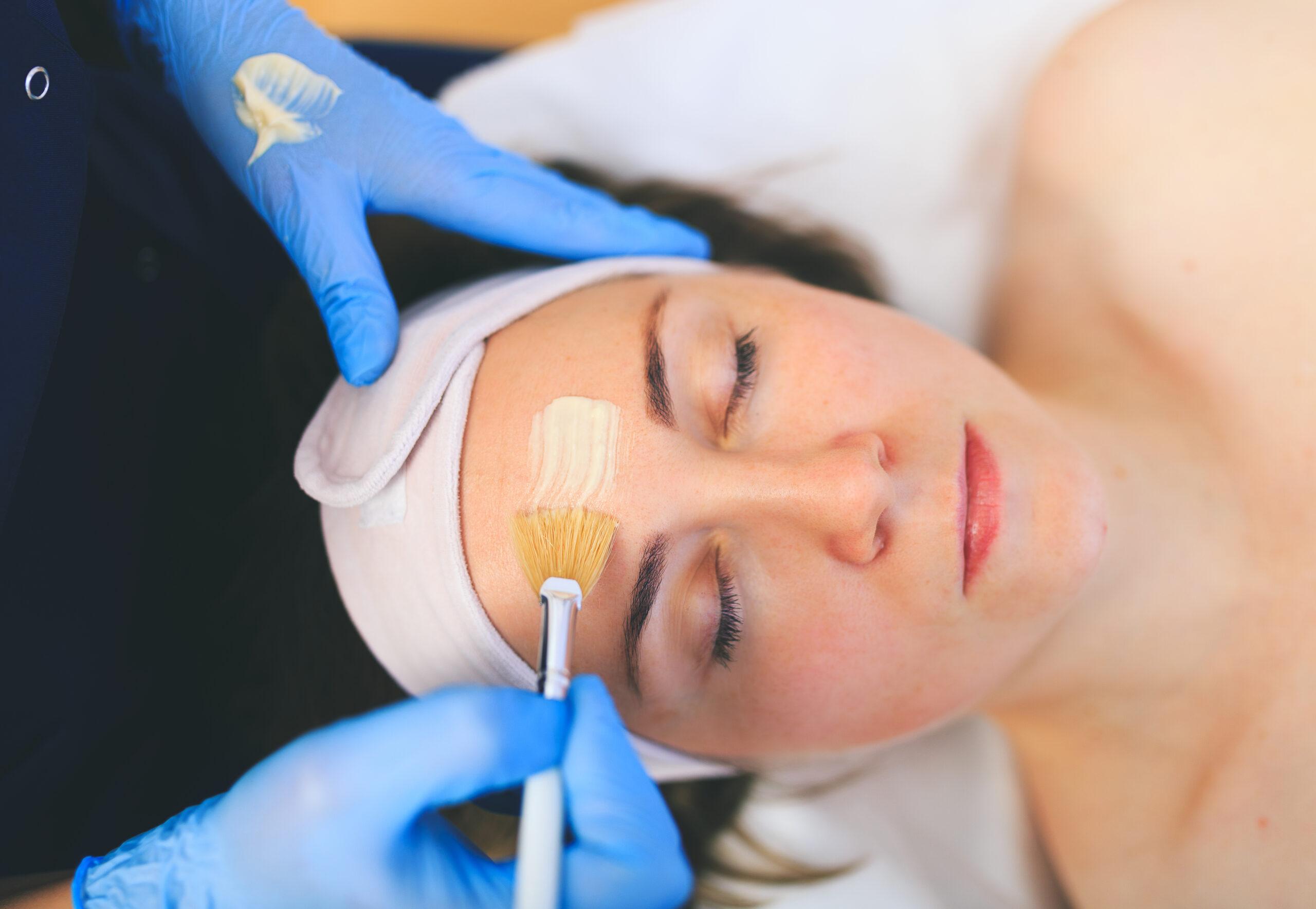 BB Glow combines the effectiveness of mesotherapy and the visual effect of light coverage and skin unification. However, this is not the only advantage of the BB Glow treatment, because the ampoules used during the treatment noticeably nurture and nourish the skin. Compared to other preparations in this category, they are distinguished by a unique composition that has been enriched with natural plant extracts, stem cells and niacinamide, i.e. vitamin B3.
The preparation used during the treatment with the use of microneedles helps to repair the skin, stimulates fibroblasts to stimulate the production of collagen, which in turn restores the skin's glow and healthy appearance.
The treatment is also recommended for people struggling with skin problems, in order to reduce discoloration caused by, for example, acne, post-inflammatory conditions, the photoaging process and reduce the visibility of freckles. It perfectly regenerates the skin, refreshes and strengthens the skin, and also helps to rebuild the natural hydro-lipid coat.
The BB Glow treatment begins with the proper preparation of the skin by gently cleansing it of dead cells. The next step in the BB Glow treatment is the application of the BB Glow serum, which has a brightening effect, rebuilds skin cells, enhances collagen production and improves skin tension and elasticity. The product is applied to small areas of the face with a pipette or brush, then the skin is saturated with a mesotherapy device with a circular massage movement. The rest of the serum is left in the form of a mask.
The most important effect of BB Glow treatment is brightening and evening out the skin tone. The skin looks as if a light BB cream has been applied to it. However, we should not expect full coverage. The treatment is not about tattooing the face with color, but about its pigmentation.
It is worth noting that the BB Glow treatment not only camouflages imperfections and makes the skin look healthier and more refreshed, but actually contributes to the improvement of its condition.
Price:   250 PLN
Time:    60 min