Anti-age therapy / Organique grapes
Anti-aging therapy dedicated to skin of all ages. Properly selected extracts effectively prevent skin aging and fight its symptoms.
Another advantage is the beautiful scent of grapes ripening in the sun.
The treatment includes Grapes full body sugar peeling and a therapeutic massage with Grapes butter.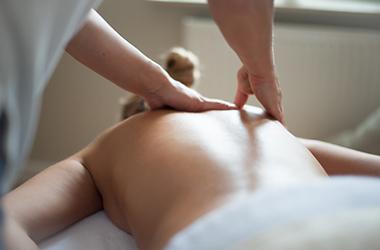 Sugar peeling
(active ingredients: grape seed oil, shea butter, ground grape seeds):
exfoliates dead skin cells,
ensures smoothing and delicate lubrication,
makes the skin glow, soft and velvety to the touch.
Grapes massage guarantees proper care after body peeling (active ingredients: grape, olive and rosemary extracts, grape seed oil, olive oil, shea butter, glycerin, panthenol, allantoin, vitamin E). This butter provides intensive renewal, regeneration and hydration. It also protects the skin against oxidative stress and effectively prevents aging processes and fights their symptoms.
Price: 190 PLN
Time: 60 min